Malcolm the Pacer "X"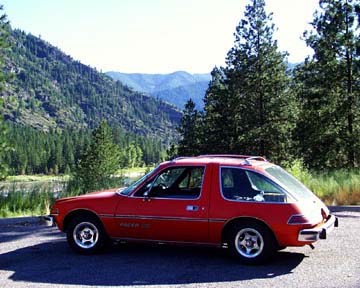 Malcolm is a 1977 AMC Pacer "X". As of the 19th of July, Dean Armstrong of Michigan has this fine machine in his own garage!
Dean flew all the way out here to score the Pacer of his dreams, and Paul couldn't be happier to have found Malcolm such an appreciative new owner.
This is a shot of Malcolm soon after he and Dean began their trip back east, somewhere near the Snoqualamie pass, I bet.