VEHICLES OF YESTERYEAR
Paul has owned a variety of odd vehicles over the years. Here is a sampling of a few of his favorites: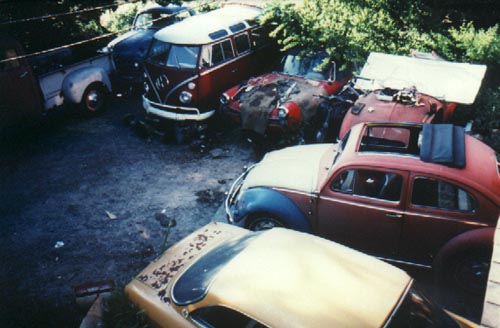 The Granddaddy of the dreamdump fleet is The Meanie. Check out his odyssey around the continent.
A fine ride that just recently made a trip to his new home in Michigan is Malcolm the Pacer "X"
For those of you who prefer two wheels, behold Mighty Manfred the wonder Hog.
One high point of Paul's graduate school experience was the opportunity to own a Divco milk truck.
How did Paul move ten times in ten years? With the help of Milo the Studebaker pickup.